Interviews and videos
The winners of previous editions of Roda en TMB explain how was their passage through Subtravelling and how they lived their experience behind the camera.
You can also watch the last awards and the special programs of CurtCircuit on TV3 with the best 15 short films of Roda en TMB.
2021 Edition
Mireia López director of the short film "El teu nom" won the award for best short film at Roda en TMB.
---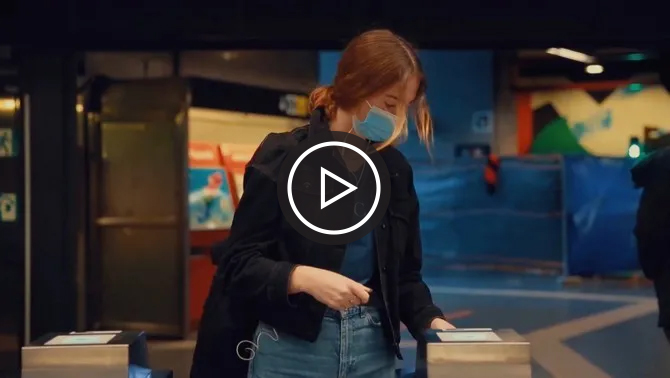 >
(2022) Program "Curtcircuit 33": Subtravelling - Roda a TMB (emission 31/05/2022)
2020 edition
Helena Izquierdo, Marina Izquierdo and Marc Serra, authors of the winning short film "Hora punta" of the Roda 2020 edition, talk about their experience at the Subtravelling | International Short Film Fest | BcnSeoul.
2020 Subtravelling awards gala
2019 edition
"Try your best, go for it". This is the advice of Jaume Subirós to all those creators who are considering participating in Subtravelling 2020. He knows what he's talking about, since Jaume was the winner of the last edition of Roda a TMB. Listen to what he has to say.