Roda a TMB. From September 13, 2021
Roda a TMB is the Subtravelling section aimed at creators and with the goal of promoting local creations related to public transport.

Whether you want to make your debut in the world of short films or you already have experience and are looking for a festival that will project you internationally, or if you just have an idea, an eagerness to experiment and you dare to carry it out... In short, if you like cinema and have things to say, enter your short film into Roda a TMB. Registration is now open.

A jury made up of film and audiovisual professionals will select the 10 finalist short films, which will be screened at the SMIFF festival. And the winner among them will present their short film in Seoul.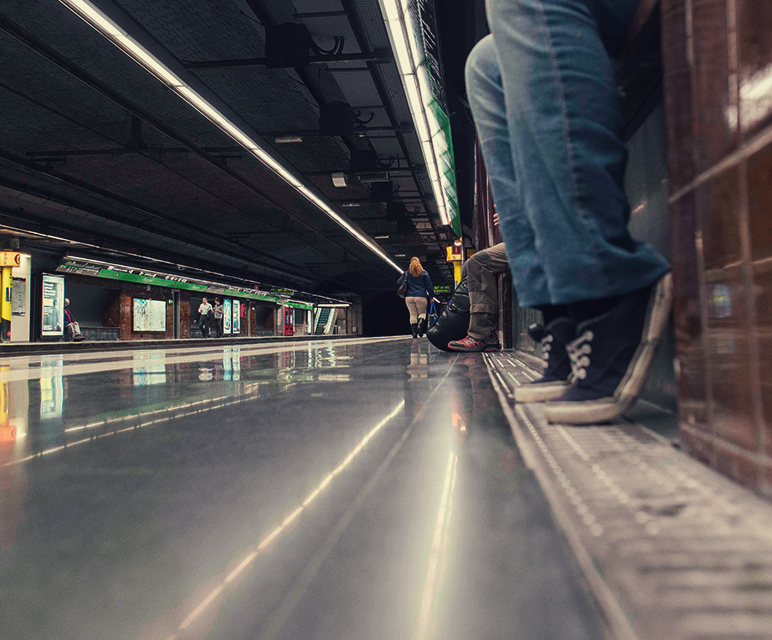 How to participate in Roda a TMB
Come up with a short film
1. Come up with a short film in which TMB's public transport appears in some way: metro, bus, Montjuïc Cable Car, Montjuïc Funicular or Barcelona Bus Turístic.

2. Shoot your short film. Depending on which TMB facilities you want to shoot in, you will need a the shooting permit.

3. Enter your short film into the festival by filling out the participation form on the Subtravelling website.


Participation Requirements
● At Roda a TMB you can enter fiction, animation or documentary short films.

● The maximum duration of the short films is three minutes and 30 seconds, including the credits.

● The theme of the works is open, but the transport or facilities of TMB must appear in some way: metro, bus, Montjuïc Funicular, Montjuïc Cable Car or Barcelona Bus Turístic.

● Special value will be given to those creations that are inspired by the promotion of civility in relation to TMB transport.

● This year, moreover, coronavirus prevention measures must be followed. Masks will also have starring roles, since the characters that appear in the short film must wear them.
Technical requirements
The video file must be:
Format: MPEG-4 or MP4
Video codec: H.264
Frame rate: 24, 25
Video resolution: minimum of 1920x1080 with a 16:9 aspect ratio.
Audio codec: AAC
Audio bitrate: 128 kbps or better
Maximum: 250MB

The supported audio file formats:
MP3 audio in MP3/WAV container
PCM audio in WAV container
AAC audio in MOV container
FLAC audio

Deadline
From September 13th to November 14th 2021.